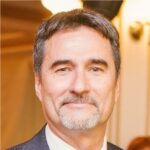 My management consulting business was founded with a mission to make a positive difference in the world by helping people embrace change, stand up for what they believe in, and succeed. I believe that success is built on inclusion, collaboration, a clear vision, and the ability to overcome barriers with grace and satisfaction. To me, ability means competence, and competence means learning, practicing, and constantly improving. I also believe that failure is not the end but a way to learn and grow.
Early on in my career, I learned the value of diversity and change, often through difficult experiences. One of my mentors taught me that instead of just giving people fish, we should work with them to learn how to fish. This philosophy has been central to my approach, and I feel that it is my turn now to help others develop the skills they need to succeed.
I am passionate about assisting people in working together, overcoming obstacles, and achieving success. By promoting inclusion, communication, and collaboration, I believe we can build a brighter future based on a commitment to making the world a better place. Whether through individual coaching, team training, or organizational consulting, my goal is to help people find their game and play it to the best of their abilities.
Welcome to M&U Business Solutions
We are committed to helping our clients achieve their full potential and realize their business goals. Our help and results are not theoretical but tangible. We collaborate closely with our clients to co-create the right solutions to meet their specific needs and challenges.
Our areas of expertise include:
Strategy Development: We work with companies to develop strategic plans that identify goals, target markets, and business models that will help the company grow.
Business Development: We identify new business opportunities for companies, such as partnerships, acquisitions, or new product lines, that will help the company grow.
Marketing and Sales: We develop marketing and sales strategies to help companies reach new customers and increase revenue. We can also identify brand or product gaps, based on research, find a unique selling proposition, articulate brand positioning and market it.
Operations Management: We streamline and optimize company operations to increase efficiency, reduce costs, and improve customer satisfaction.
Financial Management: We help companies manage their finances effectively, including budgeting, forecasting, and cash flow management, to support growth.
We start by interviewing our clients personally, free of charge, to better understand their needs and goals.
Based on the initial interview, we suggest and agree on the scope of a deep dive audit, including timing and prices.
We then prepare and agree on an offer, which includes timing, prices, and deliverables.
We co-create winning strategies with the client and external specialists, when needed, to ensure the best possible outcome.
Depending on the client's needs, resources, and situation, we can assist or supervise implementation to ensure successful execution.
In some specific cases, we can also provide interim management to help companies navigate periods of transition or change.
We mentor and coach key team members to deliver against agreed targets.
Finally, we hold regular client progress tracking and issue-solving meetings to ensure that the implementation stays on track and meets the end-game vision.
At M & U Business Solutions, we believe that successful business growth requires a collaborative approach that involves working closely with our clients to identify opportunities, address challenges, and create strategies that deliver tangible results. Contact us today to learn more about how we can help your business achieve its full potential.
Miroslav is a charismatic leader fulfilling organizational goals by instilling devotion. Miroslav transforms old paradigms, creates "out of the box" unconventional and innovative strategies to actualize the new vision through broad and systemic thinking keeping the big picture in mind. He demonstrates personal integrity, applies passion and energy at work, and team learning initiatives. He exercises moral leadership when elevated with power rather than becoming corrupted by power. Miroslav leads from the front to demonstrate attitudes and actions for followers to emulate. He is a very good listener a great person to work with.
Miro is an business leader with a broad-based, but also deep experience in international FMCG. Miro is a great team leader, and especially team builder. I had the privilege to work for almost 2 years with Miro, shoulder to shoulder, to rebuild a large branded business from scratch under averse circumstances, something he managed with precision and discipline, with high energy and motivation. He can inspire and guide his teams, and always earned the respect and the right to lead. His ability to define & refine strategies, focus on priorities and stay the course in execution, is remarkably strong. He understands how to build brand value in structured and sustainable manner. Miro is a strong multi-dimensional leader of multi-functional teams, a good operator and a strong people manager.
Miro is an excellent leader with demonstrated ability to deliver consistent results. He creates an empowering environment, focuses the organization on the right levers, and is great at developing teams and capabilities. More importantly, he treats people with trust, dignity, and respect. I thoroughly enjoyed working with Miro.
Miroslav is truly a gifted leader, able to guide people, to inspire and develop them, to be a role model for the team, which he manages. Charismatic, with an excellent sense of humor, with the ability before others see the needs for changes and to successfully implement these changes. Not afraid of challenges, gives people the confidence to change. Knows how to build very kind and trusting relationships with a wide range of people. Every employee in the company from the head to the operator knows him and treats him with great respect.